This site is dedicated to friends and visitors who have requested a text only version of AutumnCrystal Greywing's Manor-House for Wiccan Studies
Just highlight the text you want to save then "copy" and "paste" to your favorite word processor (Word Perfect, MS Word, Notepad...).
New Entries:
Featured herbs are Joe Pye Weed and Indian Pipe in Herbs
More Letters in Letters to the Manor House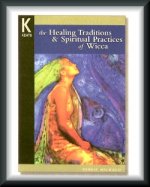 The cover of the new book.
The Manor-House for Wiccan Studies, GreyWing's Herbal © 1997-2002

Site Design by AutumnCrystal GreyWing

GreyWing has noticed her work "popping up" on other peoples web sites. GreyWing's work is copyrighted and NOT to be used on other sites.
To understand more about copyright laws, visit the Web Guard site.
All Printouts and/or Downloads are to be for Personal Use Only. GreyWing's work not for use on other Web Sites
Sign My Guestbook
View My Guestbook
Please Bookmark This Site. It is Updated Often!

Last updated on febuary 22,2002
Need to search further...

Visited over 2100 and
Counter by Rapid Axcess
times